"If you can align yourself with what you are passionate in doing, you are creating a change in the world."
Starting it up @ the University of Makati for the Academic Year 2017-2018, everyone is enjoined to strive for a higher range of vision with this year's Annual University Conference Theme: "UMAK 2017 and Beyond: Transforming Towards Higher Horizons"
Should anyone ever felt the message and the advocacy of UMak's President, Professor Tomas B. Lopez Jr., you would end up asking yourself, "What direction should I personally take to make a marked change that would aid transformation and beyond?"
During his Talk, President & CEO of Serbisyo Filipino Inc., Group of Companies/Career Center, Mr. Luis Alberto A. Anastacio II cited the truth that only 40% out of the 1000 applying candidates would pass job interviews. Sadly, most people would be going home with broken souls because they cannot fit themselves in the job that they're expecting to be in.  In a recent study for Career Readiness, The Philippine Talentmap Initiative Comparative Result in April 2017 revealed that: [1] Problem Sensitivity, [2] Decision Making, [3] Planning & Organizing, [4] Innovation and [5] Creative Problem Solving are the competencies which we need to address in  the NCR area and even in the entire Philippines. University of Makati's Talentmap Result show that the Top 5 Skills of students are the following: [1] Multitasking; [2] English Functional; [3] Math Functional; [4] Workplace Ethics and [5] English Comprehension. Low 5 Skills, however, are: [1] Creative Problem Solving; [2] Innovation; [3] Planning and Organizing; [4] Decision Making and [5] Teamwork.
Now, what does such result imply?
Our students may be able to exhibit basic communication skills in reading, writing, speaking and listening; they may also be capable of setting priorities in the present time with such an ease; — yet, they have mild to moderate level of difficulty in executing higher-order thinking skills that are involved in challenging the status quo since they tend to be reserved in all, if not most of their dealings that require divergent thinking.
Mr. President & CEO of Serbisyo Filipino Inc. highlighted the following Implications of such Talentmap result:
the need to develop higher-order thinking and socio-emotional/affective skills of the students;
the need for evidence-based career development services and programs to develop the knowledge, skills, and values of the programs to develop the knowledge, skills, and values of the students that are required by the world of work;
the need for curriculum review/mapping and/or curriculum integration to highlight foundational workplace competencies; and
the need to capacitate the faculty in teaching and contextualizing workplace competencies in their lessons and learning activities.
Unfortunately, we are quite far from the reality of what is ideal and expected.
There is a workforce skills gap!
We should find what that GAP is. 
Perspectives and possibilities … what is it that we should really find?
If we are in the business of educating people because our greatest asset in the workforce is these people,  should we not be bothered to help our students in finding their worth as they strive to mobilize and progress to the battlefield?
Something should be done to bridge the academe and the industry.  So, what direction should we take then, to fill in such GAP?
While pondering intently and taking into account by heart the advocacy of  President Tomas B. Lopez Jr and his unique mind, I personally came up with some directions based on the inputs of Mr. Anastacio II in his talk,  and on my own contemplations.  Whether you're a UMak educator or not and you happen to bump into this article, I intend to share these thoughts with you here, hoping that  in one way or another, we may find it very significant to create a passage en route for higher horizons:
 ASSESS! We should go back to the basics of looking into what's within every being — first and foremost that of our OWN.  We can humbly strive to do SELF-ASSESSMENT for us to be reminded of our BIG WHY — not just to earn a living but to serve the deep purpose of our existence as an EDUCATOR.
WORK ON YOUR OWN COMPETENCIES. We can never give what we don't have. The 21st Century Skills Framework that should be fulfilled in our students should prominently be the same competencies that we should strive to work up for ourselves. We need to reorient ourselves and to learn how to think outside of the box.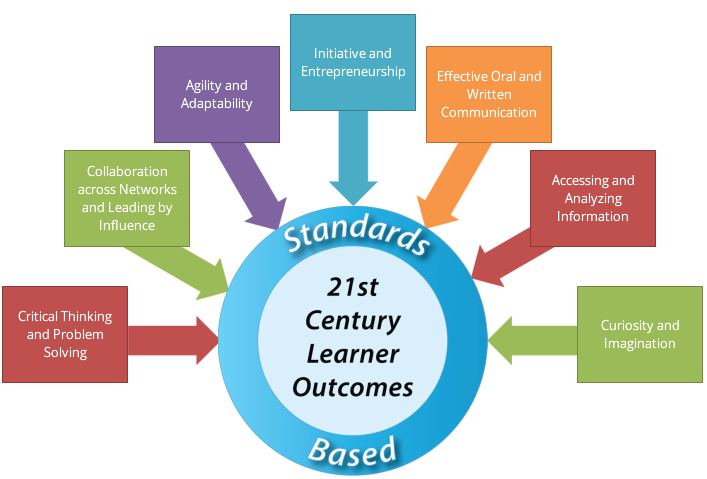 DECIDE TO MAKE A DIFFERENCE IN THE LIVES OF YOUR STUDENTS.  Once you have empowered yourself with such competencies, the next BIG THING is to make way that those Values and Ethics should be embedded in the curriculum.  Planning and Assessments on how we are going to include measures to improve these skills in our curriculum are, by all means, A MUST!
DEVELOP CAREER PATHWAYS that are based on assessments so as to address the Talentmap Results. Collaborate with the academe  –- so that by the time they leave our custody,  they already have the Employability Skills that would equip them elsewhere as they work for their career development.
EMPOWER YOUR STUDENTS. Train them to be SELF-DIRECTED in developing HIGHER ORDER THINKING SKILLS aside from the help and assistance that they get from their mentors.  Help them identify the basics of leadership so that they could be more ARTICULATE and confident in presenting themselves in the industry. Encourage them to DREAM BIG and become persistent in executing their plans for their own growth.
BE A CAREER ADVOCATE.  Preparation for Professional route should have started in Kindergarten.  Yet, not many of our students were guided accordingly that's why most of them don't really clearly know their passion; they cannot identify what they truly love doing. In our own special ways, we could intently point them to their "true north" by providing them with significant activities that would define their goals and opportunities.   This Career Development Framework could be of great help:
If only we could exert utmost effort for these sense of purpose, we would eventually realize that what would bridge the academe and the industry is actually our personal commitment not only to fulfill our purpose as an educator but to give the most we could to help people FIND THEIR WORTH.
If only we would strive to undertake alterations and modifications in the delivery in our educational system, we could positively respond to the challenge given to us by Executive Vice President Dr. Raymundo P. Arcega:
"We should know where we are in making our students complete at the end of the semester of his stay in UMak."
We could also take action towards the mandate to us by Vice President for Academic Affairs, Dr. Elexzur C. Ramos:
"We've got to love what we are doing because it's our purpose. A man has responsibility; not merely power!"  
If only we can align ourselves with what we are passionate about, only then, could we create a change in the world  — when we could bring ourselves beyond the limits of higher horizons.  #trendingprofgailmontero